GLYCOL BEER CHILLER PLATES FOR BEER- SUB ZERO RANGE
Bracton Sub Zero Beer Chiller plates are a compact solid state heat exchanger designed to cool and stabilise beer temperatures prior to dispense. Bracton chiller plates reduce beer wastage and assist to deliver a perfect and consistent beer, pour after pour no matter the demand load. Chiller plates are also known as Glycol Cold Plates and beer heat exchangers.
Standard options
Circular configuration, easier installation
Patented design
No maintenance required
Separate circuits for beer and glycol
Compatible with John Guest connections
Available in 4, 6, 8 and NEW 10 product configuration
10 product solution – exclusive to Bracton
Recirculated glycol loops
Model – Description
PL4100 – SubZero Glycol Chiller Plate/4 Product+Brackets
PL6100 – SubZero Glycol Chiller Plate /6 Product+Brackets
PL8100 – SubZero Glycol Chiller Plate /8 Product+Brackets
PL10000 – SubZero Glycol Chiller Plate /10 Product+Brackets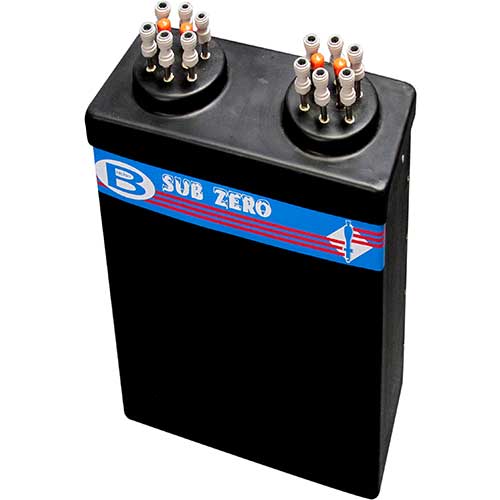 COOLTUBE – HEAT EXCHANGERS
CoolTube is an amazingly efficient compact chiller plate that provides superior heat exchange capabilities and also allows variable dispense temperatures at the point of dispense. CoolTube is compatible with any coolant medium including propylene glycol, enabling installation and compatibility to all current dispense systems.
For adding on to existing installations we recommend the ultra compact Cooltube heat exchanger for simplicity. Click here for more information on Cooltube.

Standard options
Circular configuration, easier installation
Patented ultra efficient design
No maintenance required
Separate circuits for beer and glycol
Compatible with John Guest connections
Available in 1, 4 product configuration
Model – Description
CT1000 – Cooltube / Single Product
CT4000 – Cooltube / Four Product