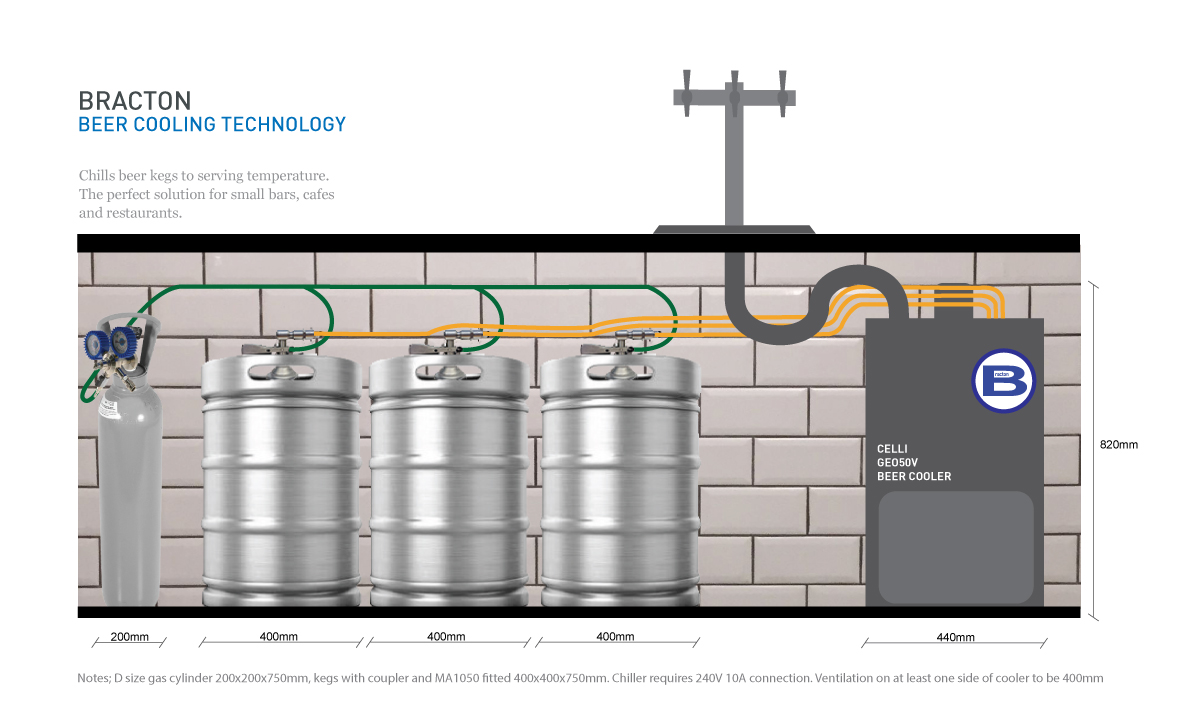 Ice Bank Beer Coolers
Bracton imports a complete range of Celli ice bank beer coolers made to Bracton's Australian specification. Made in Italy using the latest in production methods, our beer ice banks are built for Australian conditions, using stainless steel bodies to withstand our harsh environment.
The Celli Ice Bank Coolers have extra long product coils to ensure beer is dispensed at the optimum temperature. And reliable european built condensers to ensure years of quality performance without failure.
Built to last.
Built for Australian conditions
High energy efficiency – advanced insulation
Longest product lines in industry
For the coldest ice bank dispensed beer
Stainless case and floor pan
Ideal for salty environments
Rapid ice bank discharge hose (no need to siphon)
Casing with integrated pump and coils
Horizontal and vertical options
New stylish front panel with cover inside to protect electrical parts
For frozen or iced fonts, consider upgrading your ice bank to Bracton's SubZero hybrid technology. Delivering the benefits of a glycol system with reserve cooling capacity.
Model – Description
GEO27V – Vertical / 1/4HP / 12Kg Bank / 3 Coil (383x383x711mm WDH)
GEO50V – Vertical / 1/2HP / 22Kg Bank / 4 Coil (439x439x818mm WDH)
GEO50H – Horizontal / 1/2HP / 22Kg Bank / 4 Coil (645x441x542mm WDH)
GEO75H – Horizontal / 3/4HP / 35Kg Bank / 6 Coil (767x557x564mm WDH)
BRAVE90BC – Horizontal / 1HP / 39Kg Bank / 6 Coil (887x552x736mm WDH)
Link: Mobile ice bank bars and counter top beer coolers.
Link: Glycol beer chillers.