Bracton Beverage Systems has established the most advance beer python / beverage python manufacturing facility in the southern hemisphere. Based in Sydney, Australia the facility has been designed to raise the bar in terms of product quality, energy efficiency, flexibility and performance for beverage python throughout the Australasian region.
The facility is focused on delivering new technologies. The state of the art facility has been designed in association with Bevex U.K. Click here for more information on Soft drink / Postmix python.
Bracton Bevex Python Manufactures
Beer Python
Post Mix Python
Spirit / Liquor Python
Large Configuration Options
Clusters Up To 16×10 W/ 32mm Insulation (Largest In Industry)
Manufactured Python Over 200m With No Breaks
Coloured Coded Glycol Lines
High Speed Production Facility (Ultra Fast Turn Around)
BEER PYTHON
Configurations
Beer line sizes: 6.35mm, 7mm, 8mm and 9.35mm i.d.
Beer line maximum cluster size: 14
Beer line material: Duoflex – Multi layer nylon
Water line sizes: 12.7mm i.d.
Water line maximum cluster size: 10
Insulation sizes: 25mm or 32mm (standard)
Energy Plus Beer Python – The Advantage
Up to 39% more energy efficient
Significant reduction in Heat Gain per metre
Reduced loading on the Cooler
Reduced Energy consumption
Improved Efficiency of the Dispense System
Optimum & Consistent Drink Quality
Saves 1 tonne of carbon dioxide per ten metres
Bracton Bevex Energy Plus Pythons are designed to offer improved energy efficiency which achieve in savings in energy consumption and reduced heat gain on the dispense system. Reduced energy consumption results in greater reliability of the system and better consistency of the beverage temperature, taste and appearance.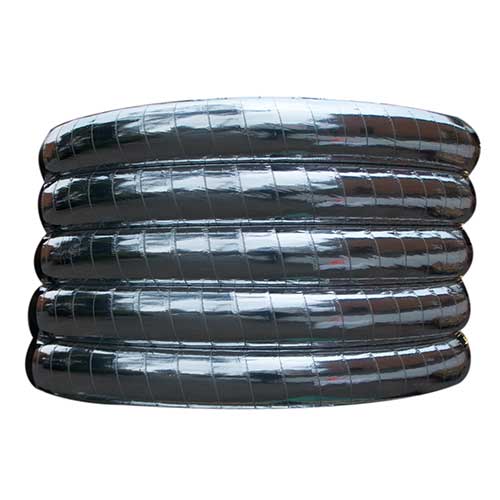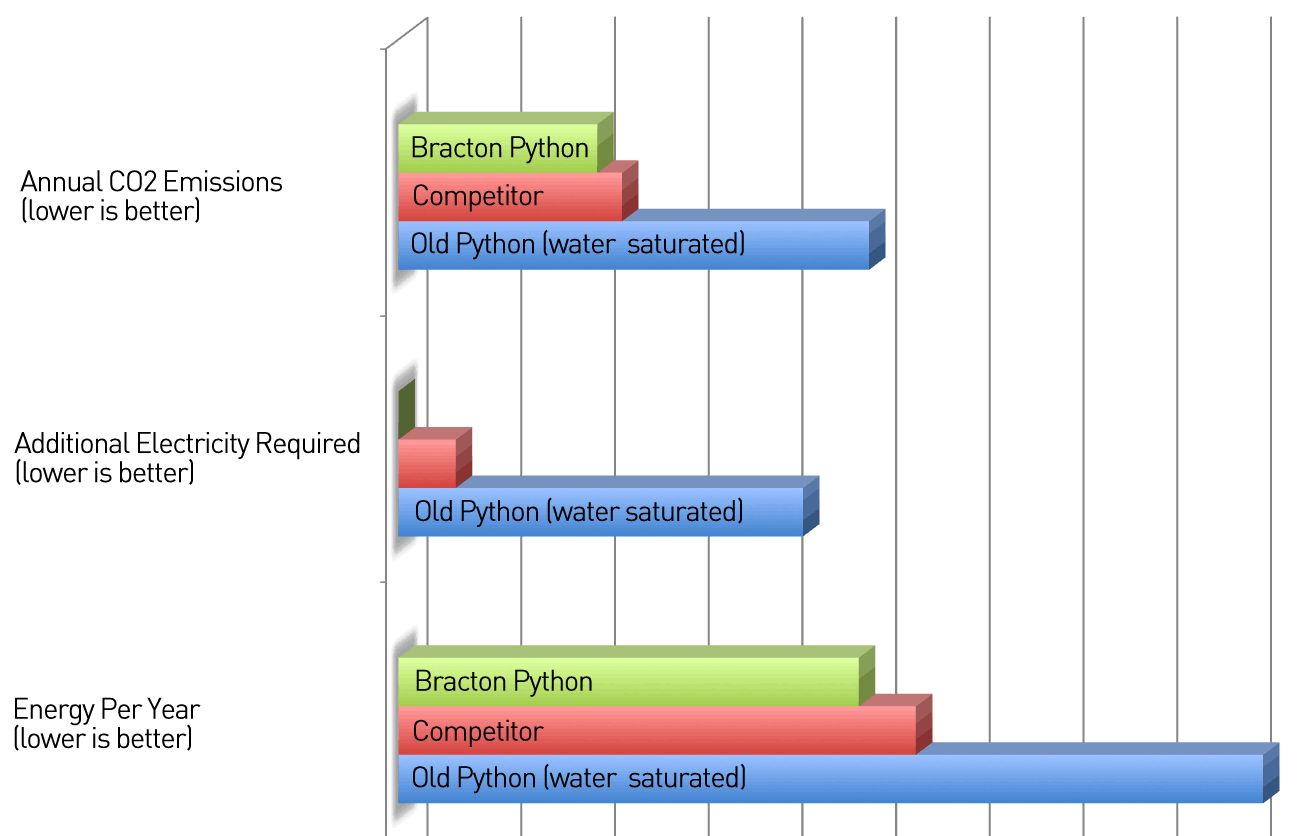 BEER PYTHON TAPE
High quality PVC tape, ideal for terminating python and insulation to cooling and beer dispense equipment.
Model – Size
IT19 – TAPE / BLACK / PVC / 19mm x 33m
IT50 – TAPE / BLACK / PVC / 50mm x 33m
IT75 – TAPE / BLACK / PVC / 75mm x 130m
ITF50 – INSULATION TAPE / FOAM / 50x3MM / 15M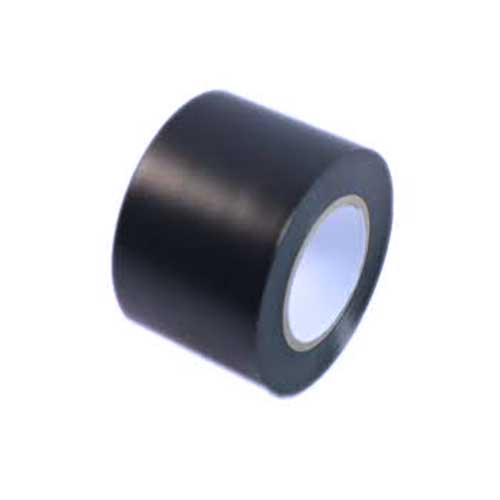 INSULATION
Model – Size
INS0906 – INSULATION FOAM / 9MM (WT) X 6MM I.D / 2M LENGTH
INS0910 – INSULATION FOAM / 9MM (WT) X 10MM I.D / 2M LENGTH
INS0912 – INSULATION FOAM / 9MM (WT) X 12MM I.D / 2M LENGTH
INS1306 – INSULATION FOAM / 13MM (WT) X 6MM I.D / 2M LENGTH
INS1310 – INSULATION FOAM / 13MM (WT) X 10MM I.D / 2M LENGTH
INS1312 – INSULATION FOAM / 13MM (WT) X 12MM I.D / 2M LENGTH
INS1315 – INSULATION FOAM / 13MM (WT) X 15MM I.D / 2M LENGTH
INS1912 – INSULATION FOAM / 19MM (WT) X 12MM I.D / 2M LENGTH
INS1915 – INSULATION FOAM / 19MM (WT) X 15MM I.D / 2M LENGTH
INS1918 – INSULATION FOAM / 19MM (WT) X 18MM I.D / 2M LENGTH
INS1930 – INSULATION FOAM / 19MM (WT) X 28MM I.D / 2M LENGTH
INS1922AD – INSULATION FOAM / 19MM (WT) X 22MM I.D / 2M LENGTH / SELF SEAL
INS1935AD – INSULATION FOAM / 19MM (WT) X 35MM I.D / 2M LENGTH / SELF SEAL
INS1960S – INSULATION FOAM / 19MM (WT) X 60MM I.D / PRE-CUT/ PER METRE
INS2542S – INSULATION FOAM / 25MM (WT) X 42MM I.D / PRE-CUT/ PER METRE
INS2548S – INSULATION FOAM / 25MM (WT) X 48MM I.D / PRE-CUT/ PER METRE
INS2560S – INSULATION FOAM / 25MM (WT) X 60MM I.D / PRE-CUT/ PER METRE
INS2570S – INSULATION FOAM / 25MM (WT) X 70MM I.D / PRE-CUT/ PER METRE
INS2580S – INSULATION FOAM / 25MM (WT) X 80MM I.D / PRE-CUT/ PER METRE
INS2589S – INSULATION FOAM / 25MM (WT) X 89MM I.D / PRE-CUT/ PER METRE
INS3242S – INSULATION FOAM / 32MM (WT) X 42MM I.D / PRE-CUT/ PER METRE
INS3248S – INSULATION FOAM / 32MM (WT) X 48MM I.D / PRE-CUT/ PER METRE
INS3260S – INSULATION FOAM / 32MM (WT) X 60MM I.D / PRE-CUT/ PER METRE
INS3270S – INSULATION FOAM / 32MM (WT) X 70MM I.D / PRE-CUT/ PER METRE
INS3280S – INSULATION FOAM / 32MM (WT) X 80MM I.D / PRE-CUT/ PER METRE
INS3289S – INSULATION FOAM / 32MM (WT) X 89MM I.D / PRE-CUT/ PER METRE