John Guest Fittings for beer and other beverages
Bracton stocks the largest range of food safe John Guest fittings the leader in push-fit connectors for drinks dispense and pure water applications. The John Guest range provides the quickest and most effective of installations.
Pushing the tube into the fitting is all that is needed to produce an instant but permanent leakproof connection. The fittings are just as easy to disconnect and re-use without the need for replacement parts. Our Beverage and Drinks Dispense products are produced in FDA compliant materials making them especially suitable for potable liquids.
STRAIGHT ADAPTORS
Model – Size
PI010802S – straight adaptor / 1/4″ tube x 1/4″bspm
PM010802S – straight adaptor / 5/16″ tube x 1/4″bspm
PM010803S – straight adaptor / 5/16″ tube x 3/8″bspm
PI011202S – straight adaptor / 3/8″ tube x 1/4″bspm
PI011203S – straight adaptor / 3/8″ tube x 3/8″bspm
PI011603S – straight adaptor / 1/2″ tube x 3/8″bspm
PI011604S – straight adaptor / 1/2″ tube x 1/2″bspm
NC462 – 15mm Tube to 1/2″ tube straight connector
NC2511 – 15mm Tube to 3/8″ tube straight connector
PI0408S – equal straight connector / 1/4″ tube
PM0408S – equal straight connector / 5/16″ tube
PI0412S – equal straight connector / 3/8″ tube
PI0416S – equal straight connector / 1/2″ tube
PM0415E – equal straight connector 15mm tube
PM0418E – equal straight connector 18mm tube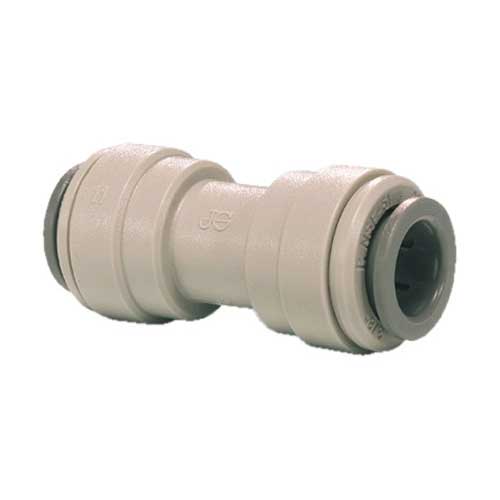 JOHN GUEST – EQUAL TEE
Model – Size
PI0208S – equal tee / 1/4″ tube
PM0208S – equal tee / 5/16″ tube
PI0212S – equal tee / 3/8″ tube
PI0216S – equal tee / 1/2″ tube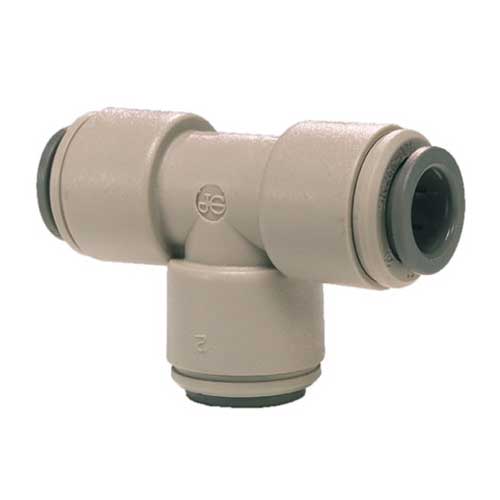 EQUAL ELBOW
Model – Size
PI0308S – equal elbow / 1/4″ tube
PM0308S – equal elbow / 5/16″ tube
PI0312S – equal elbow / 3/8″ tube
PI0316S – equal elbow / 1/2″ tube
PM0315E – equal Elbow connector 15mm tube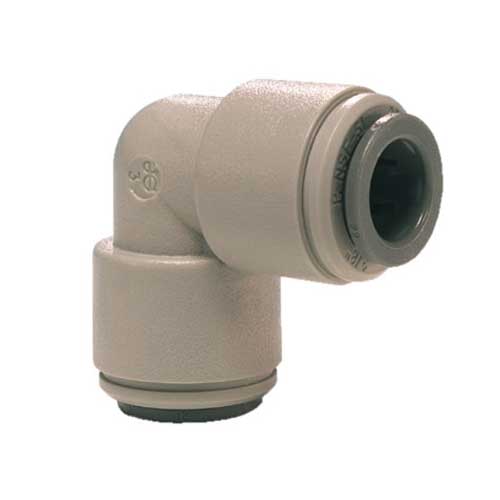 STEM ELBOW TO TUBE
Model – Size
PI220808S – stem elbow / 1/4″ stem x 1/4″ tube
PM220808S – stem elbow / 5/16" stem x 5/16″ tube
PI221212S – stem elbow / 3/8" stem x 3/8″ tube
PI221616S – stem elbow / 1/2″ stem x 1/2″ tube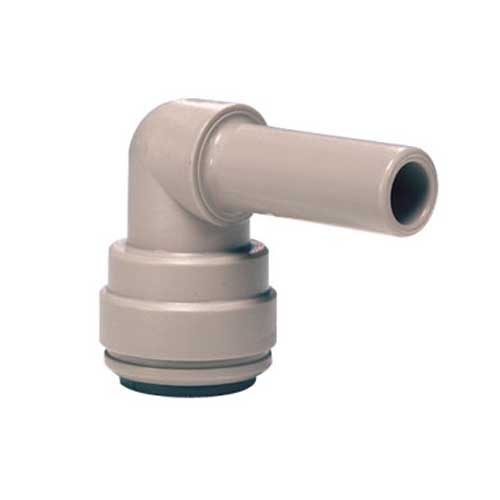 TUBE TO HOSE STEM
Model – Size
PI250808S – tube to hose stem / 1/4″ stem x 1/4″ hose
PI250810S – tube to hose stem / 1/4″ stem x 5/16″ hose
PI251008S – tube to hose stem / 5/16″ stem x 1/4″ hose
PM250808S – tube to hose stem / 5/16″ stem x 5/16″
PI251012S – tube to hose stem / 5/16″ stem x 3/8″ hose
PI251208S – tube to hose stem / 3/8″ stem x 1/4″ hose
PI251210S – tube to hose stem / 3/8″ stem x 5/16″ hose
PI251212S – tube to hose stem / 3/8″ stem x 3/8″ hose
PI251216S – tube to hose stem / 3/8″ stem x 1/2″ hose
PI251612S – tube to hose stem / 1/2″ stem x 3/8″ hose
PI251616S – tube to hose stem / 1/2″ stem x 1/2″ hose
NC448 – 15mm Tube to 1/2″ Hose connector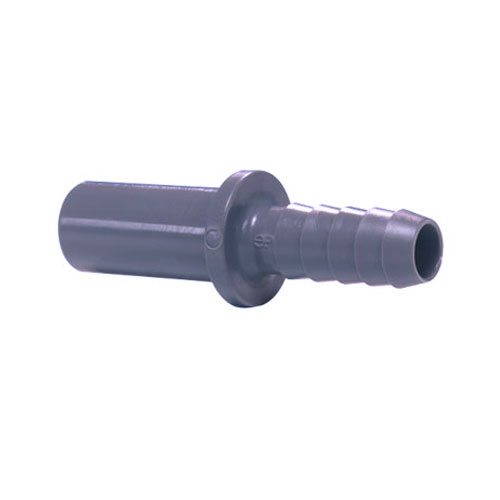 JOHN GUEST – U BEND
Model – Size
PIUB16S – 1/2″ tube U/bend
JOHN GUEST – SUPERSEAL ELBOW
Model – Size
SM030808S – 5/16″superseal x 5/16″ tube elbow
SI031012S – 5/16″ superseal x 3/8″ tube elbow
SI031210S – 3/8″ superseal x 5/16″ tube elbow
SI031212S – 3/8″ superseal x 3/8″ tube elbow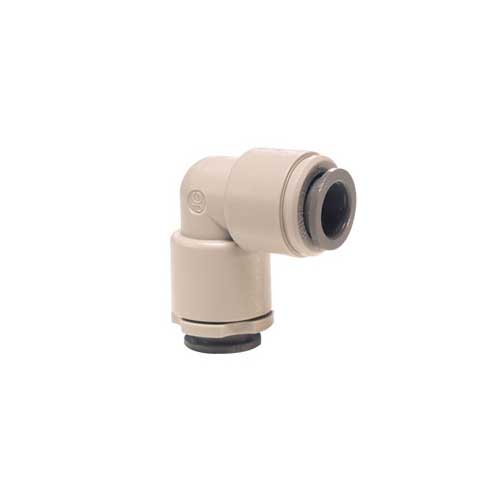 SUPERSEAL STRAIGHT ADAPTORS
Model – Size
SM040808S – 5/16″superseal x 5/16″ tube
SI041012S – 5/16″ superseal x 3/8″ tube
SI041210S – 3/8″ superseal x 5/16″ tube
SI041212S – 3/8″ superseal x 3/8″ tube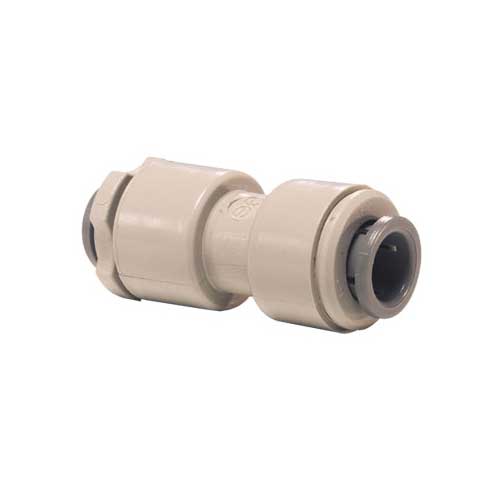 JOHN GUEST FLOW BEND
Model – Size
SM420808S – flowbend / 5/16″superseal x 5/16″ tube
SI421012S – flowbend / 5/16″ superseal x 3/8″ tube
SI421210S – flowbend / 3/8″ superseal x 5/16″ tube
SI421212S – flowbend / 3/8″ superseal x 3/8″ tube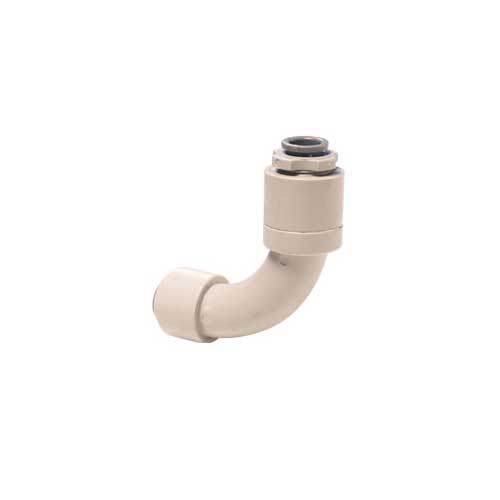 JOHN GUEST PLUG
Model – Size
PI0812S – plug / 3/8″
PI0816S – plug / 1/2″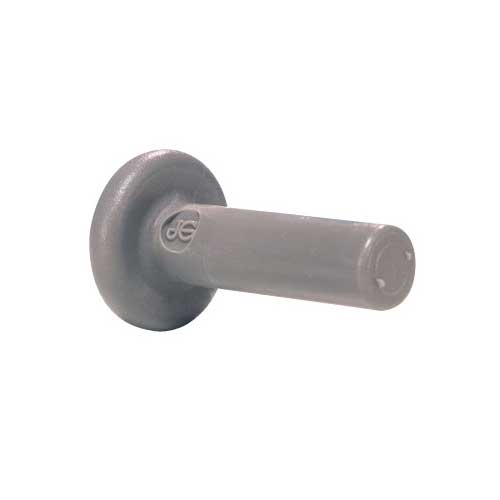 REDUCING STRAIGHT CONNECTOR
Model – Size
PI201008S – reducing straight connector / 5/16" tube x 1/4″ tube
PI201208S – 3/8" tube x 1/4″ tube
PI201210S – 3/8" tube x 5/16″ tube
PI201610S – 1/2″ tube x 5/16″ tube
PI201612S – 1/2″ tube x 3/8″ tube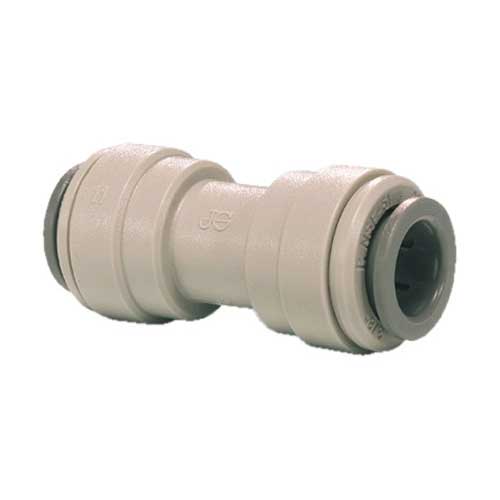 FEMALE ADAPTOR
Model – Size
PI451014FS – female adaptor / 5/16″ tube x 1/2″ bspf
PI451015FS – female adaptor / 5/16″ tube x 5/8″ bspf
PI451213S – female adaptor / 3/8″ tube x 3/8″ bspf
PI451214FS – female adaptor / 3/8″ tube x 1/2″ bspf
PI451215FS – female adaptor / 3/8″ tube x 5/8″ bspf
PI451613S – female adaptor / 1/2″ tube x 3/8″ bspf
PI451614CS – female adaptor / 1/2″ tube x 1/2″ bspf
PI451615FS – female adaptor / 1/2″ tube x 5/8″ bspf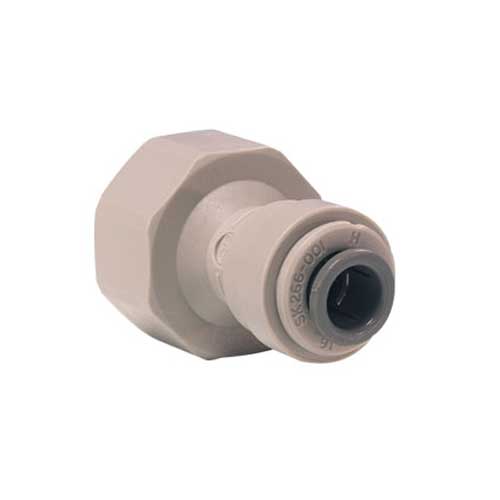 LOCK CLIP
Model – Size
PM1808R – Locking clip – 5/16 Collet
PIC1812R – Locking clip – 3/8 Collet
PIC1816R – Locking clip – 1/2 Collet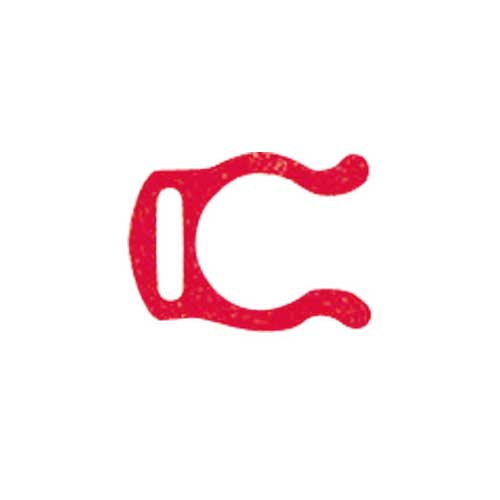 JOHN GUEST – STEM TO HOSE
Model – Size
NC932 – 15mm stem to 1/2″ hose
NC2164 – 15mm stem to 3/8″ tube reducer
NC478 – 15mm stem to 3/8″ stem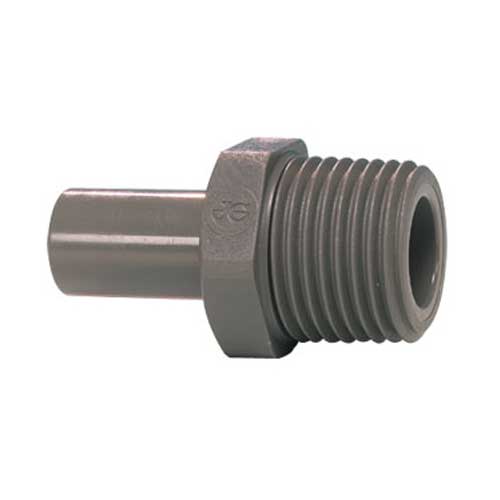 JOHN GUEST – SHUT OFF VALVE
Model – Size
PPSV041212W – shut/off valve, 3/8″ tube Potable water (White/Blue handle)
PISV0412S – shut/off valve, 3/8″ tube grey acetal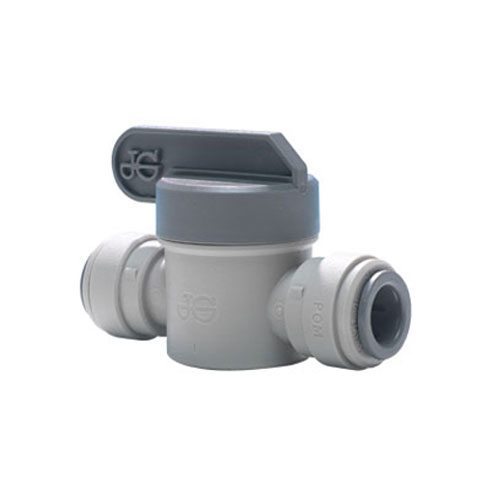 JOHN GUEST – TOOLS
Model – Size
SPAN1 – Superseal Locking Spanner / Imperial
JGTS – Pipe Cutter
TSNIP – Tube Cutter (up to 12.7mm)
ICLT-2 – Collet Locking Tool (3/16″ / 1/2″)
BLADE – Blade / suit Tube Cutter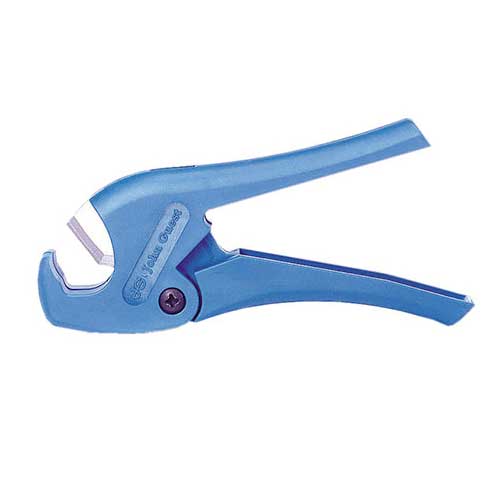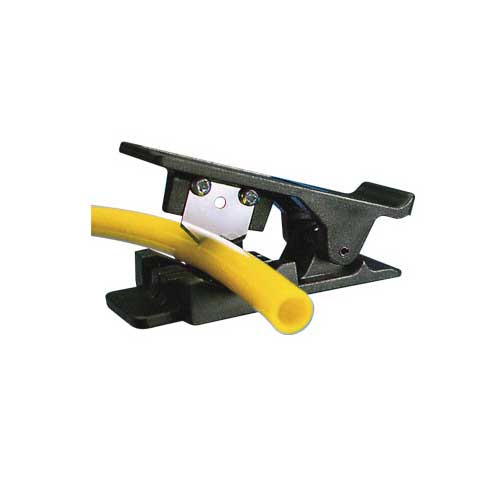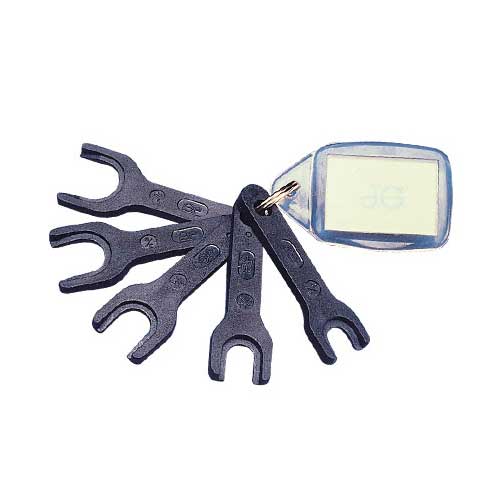 For more permenant connections, consider the use of Bracton stainless steel splicers and o clamps